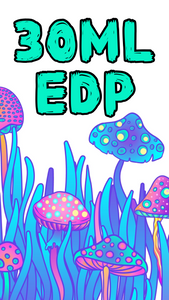 This listing is for one 30ml spray atomizer of a fragrance of your choice, in a base of perfumer's alcohol! Orders shipped outside of the continental United States will receive this product with a base of isopropyl myristate in place of perfumer's alcohol.
Due to the dilution methods we use for some of our raw ingredients, you may notice some settling of this product! This is normal and perfectly safe. Simply shake the product up, spray and enjoy as normal! :) 
Please note: This list contains our current General Catalogue and approximately 3/4 of our Unlisted Catalogue. (You can find scent descriptions here on our master scent list!) If your selection is not in the drop down menus above, choose "OTHER" and write your scent choice in your order notes. If you choose "OTHER" and do not leave notes, your order will be cancelled and refunded. These scents are no longer being kept in batch bottles. Ordering them may extend your order's turnaround time to the extent of our 10-15 day TAT.